Sony KLV-49W672E 49 Inches (124.46 cm) Full HD LED TV
Sony KLV-49W672E 49 Inches (124.46 cm) Full HD LED TV
This smart Sony TV is designed to enhance the way you interact with your television, whether it's flipping through TV channels, browsing the internet, or playing video games. The TV is protected by X-Protection Pro which shields it from dust, humidity, lightning, short circuits, and unstable...
When you have a TV with a screen so wide and with features so smart, there's no chance of you ever being bored. Take the day off and spend your day watching TV or browsing the internet on this large-screen smart LED TV from Sony.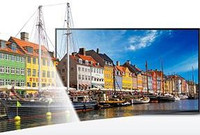 X-Reality PRO
X-Reality PRO upscales images displayed on this TV. It boosts color, contrast, and sharpness and dramatically reduces noise so content looks clear and feels life-like. High Dynamic Range (HDR) works to highlight the darkest and brightest areas of a picture so they look more dynamic and textured. The TV's 1920×1080 pixel resolution offers more detail and clarity.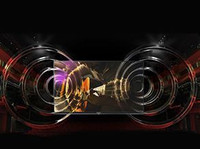 Built-in Woofer
Feel like you're among the audience watching a live football match with this TV's 3 speakers with Dolby Digital Plus. Its speakers also feature built-in woofers that deliver deep bass riffs and strong vocals so you feel your music.
ClearAudio+
This technology fine tunes sound and enriches it so you can enjoy a surround sound-like feel. Thanks to ClearAudio+, you can now distinctly hear movie dialogues.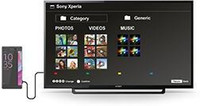 Smartphone Plug and Play
Go through your phone's media files on this BRAVIA TV's wide 123 cm (49) screen. Connect your Android device to your TV through its micro USB cable and navigate its media using your TV's remote. Your phone keeps charging while you check its contents.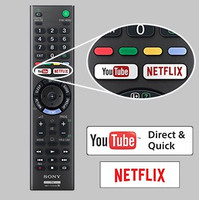 Instant Access to Entertainment
A dedicated button on this TV's remote lets you instantly browse and navigate entertainment hubs like YouTube and Netflix. You can also log into social media on your TV's wide screen, thanks to its Wi-Fi connectivity.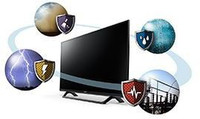 X-protection PRO
Sony BRAVIA TVs are secured by four types of protection: the TV has no ventilations at the back which helps keep dust out, its advanced protection shields your TV from lightning, its anti-humidity coating prevents short circuits caused by high moisture present in the air, and its primary capacitor protects your TV from unstable electricity.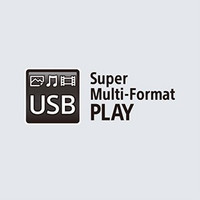 Super Multi-format USB Play
This TV supports multiple formats. Plug your device in and you can play music, watch videos, or go through your phone's gallery all through super multi-format USB Play. The TV's 1920×1080 pixels offers more detail and clarity.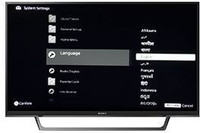 Multi-Indian Languages
Select a language of your choice and you can navigate and communicate with your TV in that language.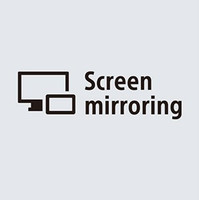 Screen Mirroring
This feature lets you recreate your smartphone screen on your BRAVIA screen. You can access your phone's content and apps on your Sony TV. Its 200 Hz Refresh Rate ensures it is responsive when you play video games or watch fast-paced action movies.
Flipkart
Rs. 57,999
Rs. 64,900
in stock
Flipkart