Using Ebates, you can save money on your purchases made online, and receive those savings in cash.
It really does work. I have received many cheques from them myself and continue to receive them every few months. Ebates is a great way to earn cash back from stores that you were planning to make purchases at anyway.
What is Ebates?
Founded in 1998, Ebates is an online cash back shopping site. What this means is that every time you make an online purchase from any store in the Ebates directory, you receive cash back. It's as simple as that!
Earnings are anywhere from 1% – all the way up to 10% . When you make a purchase from a store on the Ebates website, you will earn a certain percentage back in cash. This cash is saved up until you have at least $5.01 in your account, and then you get paid.
Ebates is FREE to join, plus you get a FREE $10 Gift Card, and Earn Cash Back for shopping at some great stores! Right now, you can also refer three friends and make $100 cash bonus. They will need to make a $25 purchase through their account in order to activate your referral bonus. They will also make $10 each after shopping through their shopping network.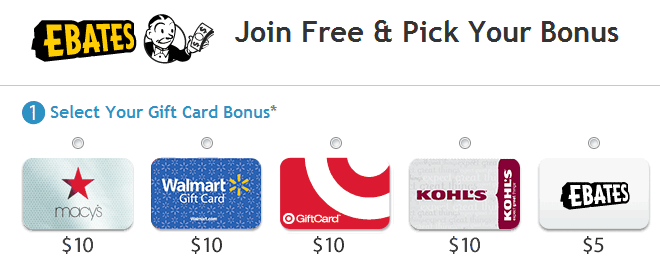 EBATES TIPS AND TRICKS
Following are some recommendations to earn using Ebates effectively.
Before you purchase anything online, check in ebates for the cashback
Open a shopping trip before checkout
Refer your friends
For signing up ebates will provide gift cards as well, please utilize that on time
Mostly I earned by purchasing the hosting plans for my website where I got 10% cashback
Higher the value, higher the cash back
Sometimes you get double cash back, enable the email notifications in your account settings.
Click on below image to become a member.
Making extra cash is easy
With Ebates' Tell-a-Friend program, anyone can earn extra cash. You don't have to know a million people or have a blog. Every single time you refer a friend to Ebates who places a $25 online order in one year from signup, you get an extra $5 cash in your account. Right now, they're running one of the best promos I've ever seen–just refer TWO new Ebates users who place that $25 order by 12/31, you'll get a bonus $40, giving you $50 total. What an easy way to earn $50! Who do you know who shops online? Make sure they know about Ebates.