Description
McAfee Anti-Virus Plus - 1 PC, 1 Year (Voucher)
7 new from Rs. 172
Free shipping
Buy Now
Amazon.in
as of June 20, 2018 9:21 am
Features
Important-Process to Activate 1 year subscription: Obtain PIN from scratch-off pad; Go to the website link mentioned on the voucher; Enter PIN and follow instructions
Note- this is the activation key card; Software needs to be downloaded from the link after following the instructions; Approximate size- 300 MB; Download speed depends on the internet connection
Real time Anti Malware - Blocks/Prevents threats and issues like viruses, malware, Trojans, ransomware and spyware
It has an adaptive Two-Way Firewall- which safeguards your system
For Technical Assistance please contact McAfee India Support on McAfee-Customer Service Tel: 1 800 3000 2656 (Toll Free); 1800 3000 2454
Product Description
McAfee Antivirus Plus provides essential PC protection against the next wave of viruses, hackers, spyware and more. Protect against Viruses and Malware Our powerful combination of performance, accuracy, and reinforcing protections keeps criminals away from your PC and data. New Unobtrusive, High Speed Scanning Engine - From startup to on-access scans, get high performance to minimize scan times and extend battery life. New Vulnerability Scanner - Find and seal up holes in Windows and your...
Rs. 172
Rs. 399
7 new from Rs. 172
Amazon.in
Free shipping
Last updated on June 20, 2018 9:21 am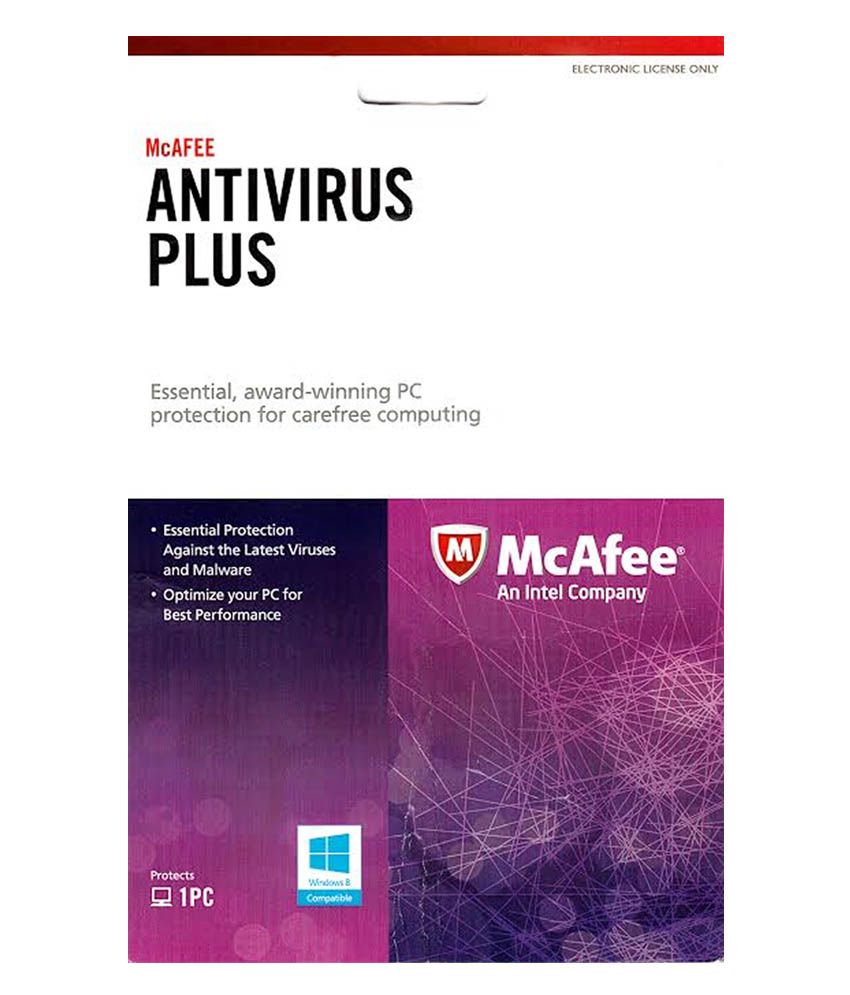 Snapdeal.com
How to install McAfee Anti Virus Plus 2015
McAfee Antivirus Plus 2015 protects your computer against viruses, malware, spyware, and other online threats.