Carrier 1.2 Ton 5 Star Split AC – White (Ester+14k 5 Star Cyclojet-CACS14ER5J1, Copper Condenser)
1.2 Ton : Great for medium sized rooms (90-110 sq ft)
5 Star : For energy savings upto 25% (compared to Non-Inverter 1 Star)
Auto Restart: No need to manually reset the settings post power-cut
Copper : Energy efficient, best in class cooling with easy maintenance.
Install the Carrier Ester Split AC in your house and beat the hot summers.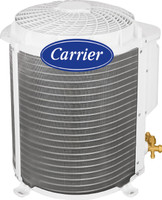 Cyclojet
This revolutionary Cyclojet air conditioner has a unique cylindrical shape. Its condenser is 30 percent larger than regular air conditioners. Its unique 360 degree airflow dissipates hot air faster so the air conditioner is 10 percent more efficient than regular conditioners. Specially designed for Indian homes, this air conditioner comes with a fan motor with E-class waterproofing. It is 40 percent smaller than regular air conditioner which means you can easily fit it into tight spaces. The conditioner can be placed atop a table or mounted on the wall. Don't worry about constant buzzing sounds with this air conditioner. Its extra-thick insulation reduces vibrations so there's lesser noise.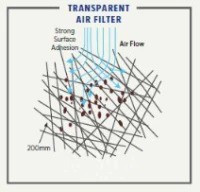 i-PM 2.5 Filter
Don't let bacteria and dust particles ruin your health. For good quality indoor air, this Carrier AC features an i-PM 2.5 filter. Developed using activated carbon fabric and silver mesh, this transparent filter actively filters out the tiny dust particles and bacteria present in the air using natural passive ventilation.
Carrier cyclojet split ac
Newly launched carrier cyclojet ac with compact outdoor unit. Newly designed outdoor unit takes lesser installation space while provides better cooling and ...