Hudson Canola Oil, 1L
out of stock

Free shipping
Buy Now
Amazon.in
as of October 25, 2019 7:23 pm
Features
Light and healthy cooking oil
Canola is Canada's favourite oil - also popular in USA, Mexico, Japan, Australia and Scandinavia and now creating delicious food for the health-aware Indian family!
Perfect for home-cooked Indian meals, healthy tiffin boxes, western dishes, frying and baking
Healthy composition of nutrients, with Omega-3, high MUFA (monounsaturated "good" fats), lowest saturated "bad" fats and high Vitamin E. Trans-fat and cholesterol free
Very high smoking point of 242 degrees C makes it ideal for deep frying
Product Description
About Hudson Canola Oil Hudson Canola Oil is a high quality canola oil brought to you by Dalmia Continental, the founders of Leonardo Olive Oil. It is a standard cooking oil with neutral taste and no aroma. Canola Oil is extracted from the seeds of the yellow Canola flower grown in Canada, Australia and USA. Types of Cooking Possible in Hudson Canola Oil Hudson Canola can be used for all types, methods and varieties of Indian cooking: frying, roasting or grilling. It is also suitable for...
Amazon.in
Free shipping
Last updated on October 25, 2019 7:23 pm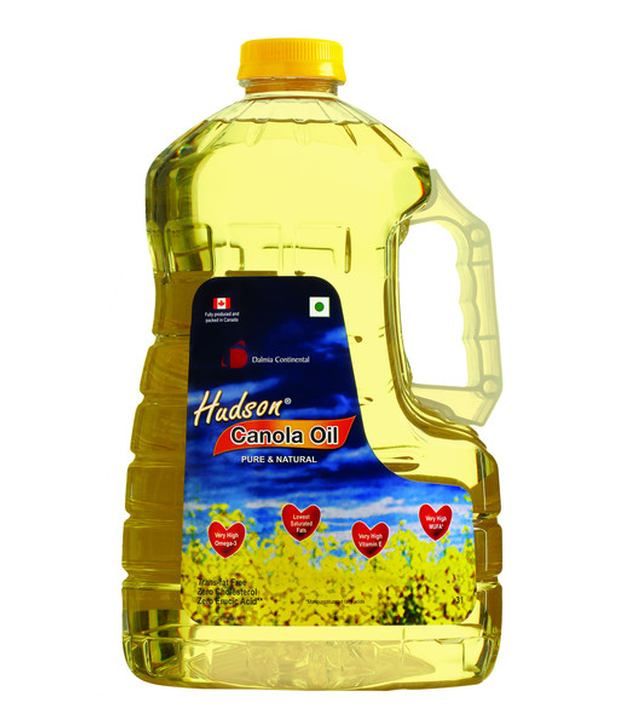 Snapdeal.com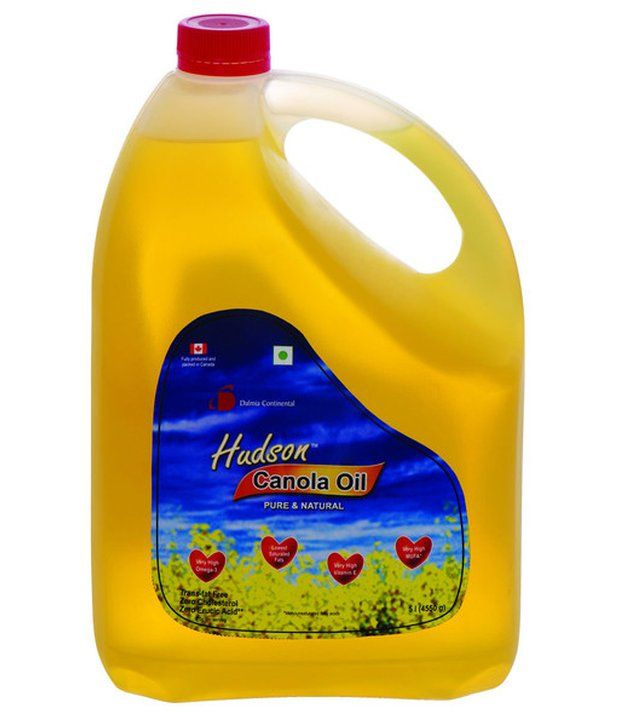 Snapdeal.com
Hudson Canola Oil Advertisement
Hudson Canola is a standard edible vegetable grade oil, a light oil with neutral taste and flavor with benefits that work towards reducing risk of heart disease, ...
What is Canola Oil?
This two minute video tells the story of the world's healthiest cooking oil. Canola oil is now the third most consumed vegetable oil in the world. Affordable, and ...